Commercial Cleaning Equipment Serving Mid-Atlantic Region
When you need commercial cleaning equipment to keep your place of business feeling fresh, we have top-of-the-line models available for purchase or to rent! Our team is also available for on-site industrial cleaning equipment repairs in order to keep your business up and running as smoothly as possible.
Sanitation and cleanliness are more important now than ever. Partner with Hillyard Mid-Atlantic to be your dedicated commercial cleaning equipment repair team and purchasing resource. Here are just some of the ways we can help:
Commercial cleaning equipment rentals
Industrial cleaning equipment for sale
Equipment repair & service
Informative instructional safety seminars
Dependable Floor Cleaning Machines to Rent
As a business owner or manager, you know there is nothing more important than your building's appearance. It's what gives customers and potential investors their first impression! That's why we're proud to be Central PA's supplier of floor cleaning machines and rental equipment.
Our equipment makes it easier to maintain better sanitation than ever before. When in the market for industrial cleaning equipment, know that we have one of the largest selections of products on the entire East Coast. Everything from Scrubbers, Sweepers, Buffers, Extractors, Wet Vacuums, Pressure Washers, and more can be found with our dependable team.
Trusted Commerical & Industrial Cleaning Equipment Repair & Rentals 
After purchasing or renting industrial cleaning equipment from us, you'll never have to worry about breakdowns or malfunctions. Hillyard Mid-Atlantic is dependable – our fleet of 20 trucks are ready to offer floor cleaning machine repairs around the clock. Take comfort in knowing that we have all the cleaning equipment and services you'll need to present a clean, safe, and sanitary environment. Contact us today!
Some of our expert repair services and benefits include:
Providing rental commercial cleaning equipment if yours needs to be taken off-site to repair
Beginning work within 24-48 hours of your request
Performing routine maintenance to minimize issues with breakdowns and emergency service
With decades of experience in the industry, no one knows commercial and floor cleaning machines like Hillyard Mid-Atlantic! See our extensive selection of rental equipment, used equipment, or replacement parts today!
Rent Our Commercial Cleaning Equipment Today! 
Sometimes, finding well-maintained and reliable cleaning equipment like Scrubbers, Buffers, and Extractors can be hard to find. See for yourself why Hillard Mid-Atlantic is the only name to trust in the commercial cleaning equipment industry!
View the floor cleaning machines we have available for sale right now or schedule a time to have your current equipment serviced! Contact us today to learn more about our service and offerings. We look forward to hearing from you!
Floor Machines
Our high-performance cleaning equipment offers the durability and cleaning power your commercial or industrial business needs.
Other Cleaning Equipment
All our industrial cleaning equipment is designed to help you get the job done faster and easier, who wouldn't love that!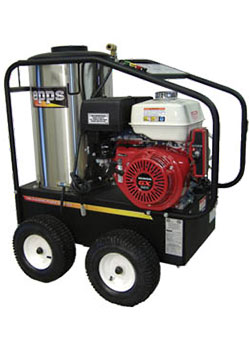 Pressure Washers
Commercial cleaning equipment like pressure washers are used to clean parking lots and driveways, building exteriors like brick, stucco or siding, outdoor power equipment and so much more. They are known to get rid of some of the toughest stains and dirt, while completely cutting down your cleaning time. Hillyard Mid-Atlantic offers a full line of pressure washers.
Pressure Washers