Industrial Cleaning Equipment in Your Area
When you need to find the proper cleaning equipment to meet your commercial cleaning needs, come to us at Hillyard in Lancaster, PA. We provide customers throughout central Pennsylvania and surrounding areas with the following machines: Scrubbers, Sweepers, Buffers, Extractors, Wet Vacuums, Pressure Washers, and more!
Benefits Of Using Our Commercial Cleaning Supplies
If you run any type of business in Lancaster or any of the nearby communities, you likely have an ongoing need to keep it clean, either for appearance sake or in order to comply with state, federal, or industry regulations. In order to do this, you'll need to have dependable and top-quality commercial cleaning products that are also affordable and easily accessible. Take comfort in knowing that Hillyard Mid-Atlantic has all of the professional cleaning equipment you'll need to present an orderly, safe, sanitary, and welcoming environment.
Budget-Friendly Commercial Cleaning Machines for Every Need
Purchasing completely new commercial cleaning equipment or floor cleaners that may include sweepers, buffers, and scrubbers can quickly become expensive. An affordable alternative to new purchases is to either rent what you need or find the industrial cleaning equipment you need from our extensive and continuously updated inventory. Our available services and products include:
• Equipment repair and preventative maintenance
• Replacement parts
• Equipment rentals
• Used equipment for sale
Affordable Commercial Cleaning Equipment Services in Lancaster, PA
We specialize in commercial and industrial floor cleaning machines. Since such equipment can be a significant investment, especially for smaller businesses in the Lancaster area, we offer a wide selection of cost-effective, top-notch used commercial cleaning machines.
Used equipment from Hillyard includes everything from sweepers and burnishers to wet/dry vacs and a wide selection of miscellaneous equipment. When you purchase used or refurbished equipment from Hillyard Mid-Atlantic, you can expect:
• Our team to be honest about the condition of available equipment
• All available equipment to have been thoroughly inspected and restored to the proper and safe operation
• New batteries to be installed in battery-operated equipment
• Competitive prices and excellent customer service
We can also help your maintenance and janitorial staff out if you need to quickly rent additional equipment for larger cleaning projects. Simply let us know how we can help and we'll recommend a solution that's right for your needs and budget. We're your trusted source for top-quality use and rental equipment that includes:
• Industrial carpet cleaning machines
• Auto scrubbers
• Pressure washers
• Buffers, extractors, and other industrial floor cleaning equipment
Industrial Floor Cleaning Machines When You Need Them
Whether you have commercial floor products that are acting funny or commercial carpet cleaning equipment that suddenly stops working, our trained technicians are prepared to help. We offer flexible service solutions provided by reliable and responsive staff.
Our professionally-trained technicians are prepared to come to any business location in Central Pennsylvania and the surrounding areas to assess the situation and perform the necessary repairs. When calling on us for service or maintenance, you can expect us to:
• Provide rental equipment if your equipment needs to be taken to our shop if it can't be repaired on-site
• Begin work within 24-48 hours of receiving a request
• Perform routine maintenance to minimize issues with breakdowns and emergency repair requests
High-Quality Replacement Parts from Hillyard Mid-Atlantic
Sometimes well-maintained and reliable industrial carpet cleaning machines, scrubbers, and commercial vacuums simply need a new part or two to perform like new. Instead of stressing yourself out trying to find the right part for your floor cleaning machine, call on us for your replacement part needs. We carry replacement parts for many common and popular brands.
Insightful Cleaning Equipment Safety Seminars
Our focus isn't just on equipment sales and rentals. We're equally committed to making sure our commercial clients safely use any cleaning equipment we offer or service. This is why we offer informative seminars on how to safely use and correctly maintain commercial and industrial cleaning equipment.
See for yourself why Hillyard Mid-Atlantic Cleaning Equipment is the only name you need to know when looking for affordable and reliable professional cleaning equipment to rent or purchase used. Contact us today to learn more about our services and available equipment.
Floor Machines
Our high-performance cleaning equipment offers the durability and cleaning power your commercial or industrial business needs.
Other Cleaning Equipment
All our industrial cleaning equipment is designed to help you get the job done faster and easier, who wouldn't love that!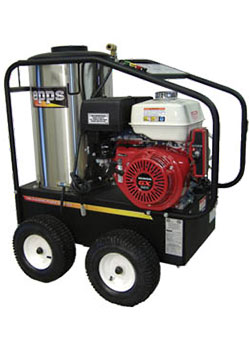 Pressure Washers
Commercial cleaning equipment like pressure washers are used to clean parking lots and driveways, building exteriors like brick, stucco or siding, outdoor power equipment and so much more. They are known to get rid of some of the toughest stains and dirt, while completely cutting down your cleaning time. Hillyard Mid-Atlantic offers a full line of pressure washers.
Pressure Washers